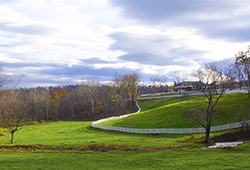 When the Holmes decided they wanted to make a legacy gift to Friends, they didn't deliberate quickly. It came as a part of a process whereby they wanted to find an organization where they could make a lasting impact. It needed to reflect their deeply held convictions for environmental preservation and have the longevity and leadership to carry out those goals, even when it took strong measures. When they also considered what was unique and important here in Oregon they chose Friends of the Columbia Gorge.
For many years Normandie and Robert have been intrigued by Friends, starting with Nancy Russell's visionary, bold steps in protecting the scenic, natural, cultural and recreational qualities of the Gorge. After spending her career working through regulatory processes Normandie appreciates the efforts needed to adequately protect something in perpetuity. She aptly described their inspiration for naming Friends in their estate planning when she said, "The Gorge should be preserved for future generations. It is irreplaceable." We'll we have to agree!
Thank you Robert and Normandie for making such a wonderful commitment to Friends.